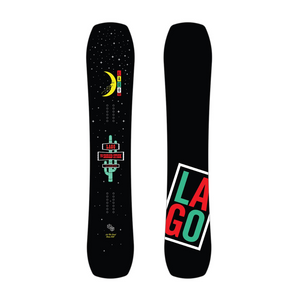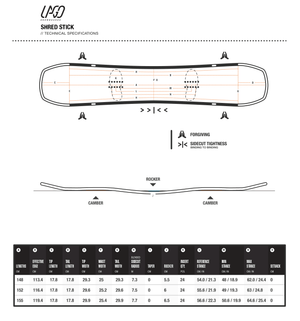 Customer Reviews
03/28/2021
My son loves this snowboard!
I bought this for my 17 year old son for Christmas and he was elated! The board was a great price, arrived quickly, and according to him, it's a fantastic ride at Turbulance Snowboard Park!
Christine P.

United States
12/27/2020
Legendary
Looked even better in person than it does online, the matte finish is dope. ******* my bindings on and hit the mountain, didn't tune or wax it at all and had a proper shred sesh. Once I strapped in I heard the song "Higher" by Creed playing on repeat and my Whoop strap said my heart rate held steady at 156 BPM the entire time. As I was shredding down the hill those bald shirtless acrobat dudes from the 2001 NFL Thanksgiving Halftime show flew across the trail from tree to tree and when I got to the end of the run Scott Stapp and Jesus Christ himself were waiting for me in the lift line with a sixer of PBR. Overall fun board, playful rocker but still plenty of pop from the camber under the feet. Scotty Lago you're a legend and shout out C-Dub for the discount code!
Matthew T.

United States
12/09/2020
Beautiful board
I bought this for my other half as he as been drooling over it for almost a year and when we took it up and when he opened it for that matter the smile of his face was so perfect. The second he strapped in you could tell he was comfortable and confident, he says "the board has so much play and I'm surprised with how much I could really do with it!" I would definitely recommend this board or just Lago boards in general, the shipping process got a little weird but that was on the shipping company and the reps at Lago were more than helpful. I will definitely be buying another board from them❤️
Kira C.

United States
03/17/2020
Super fun
I was able to get out on the Shred Stick for a few days at Holiday Valley last weekend and this thing is FUN. The snow was about as good as I've seen it for an east coast resort; about 2-3" of loose man made without the hard ice underneath because temps were in the 30's and 40's. This board spins in circles with no edge catch. I'm not even sure it's possible. I wanted to work on butters and spins off rollers and it gave me the confidence to rock it out. It's super flexible and floaty, so nothing on any trail bothered it. It held an edge on the steeper runs easily and turns were very quick. The only downside is that it doesn't have the top-end speed like an all-mountain hybrid. It will pick up fast from takeoff, but tops out before faster boards. In a way it makes sense, this is a board meant to goof around and do tricks and jumps, not to bomb a double-black groomer. My other board is a Rossy OneLF and for days when I'm riding with my bomber friends who try to set land speed records, that is the right tool. It carves with ridiculous speed. This shred stick is for playtime or deep powder days out west, and I love it. For the price, or any price for that matter, you can't beat this board. Quality built and super fun.
David B.

United States
03/07/2020
Smooth
I picked up the Shredstick before my bachelor party trip in Lake Tahoe and I loved it. So much better than my old Arbor board. I would recommend the Lago brand to anyone!
Matt C.

United States
02/28/2020
Awesome Board!
Fun and lightweight board, great flex and good for any type of riding. Love this board!!
Ryan B.

United States
11/07/2019
Shred Stick
Love this new deck, couldn't be happier with it!
David C.

United States
09/17/2019
Scarlett
Dope board, I can't wait to use it this winter.
Virginia D.

United States
09/17/2019
Shred Stick is ready to shred!
Received my new deck on-time! Quality is excellent. Can't wait to rip it this winter in Northern Arizona! Scotty is the man. Got turned onto Lago Snowboards through Casey Willax. If it's good for Casey and Scotty, it will be great for me! My friends are jealous, so it's already working out! Thanks again!
Brent C.

United States